How often would you think that forklifts are used? Believe it or not, forklifts are one of the most common machines that workers have access to. They used for many different jobs, in different industries, and for different purposes.
Currently in the U.S., there are over 630,000 forklift operators and the demand for forklift operators is continually growing. The reason for the growth is that forklifts bring efficiency in the workplace. They cut down the time and effort it takes to move things.
There are several variations to forklifts and their operations. If you are interested in either having forklifts in your workplace or becoming an operator, you must remember that training is essential.
Even though forklifts bring ease and efficiencies in the workplace, they can be a source of safety hazards. According to the U.S. Bureau of Labor Statistics, there are on average 85 fatal injuries each year from forklifts.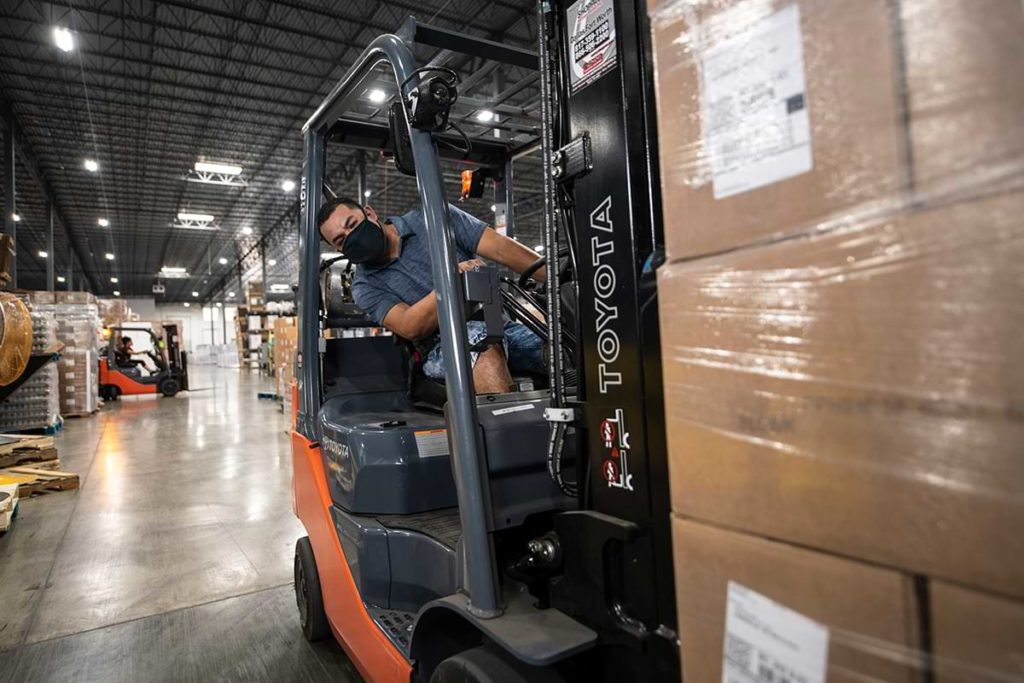 Recently, a recyclable material merchant wholesaler was fined over $20,000 in OSHA penalties for unsafe forklift operations. An employee was operating a forklift and placed its tires on blocks to access the underside of the forklift. The forklift rolled off the blocks and crushed the employee. The employee suffered multiple blunt trauma injuries and died as a result.
Any worksite that uses forklifts require you to know safe forklift operations. Upon investigation, OSHA determined that this wholesaler violated two standards of safe operations and maintenance.
Forklifts can be very dangerous if not operated correctly. You must be trained properly for operating any type of forklift. Training in forklift operations saves lives. Hard Hat Training Series offers comprehensive forklift training. They also offer hundreds of trainings on their website. Having the correct training will help you be safe in your workplace.
Good luck and stay safe!